General Stratocuster and The Marshals - "Dirty boulevard" (2016)
€

10.00
On sale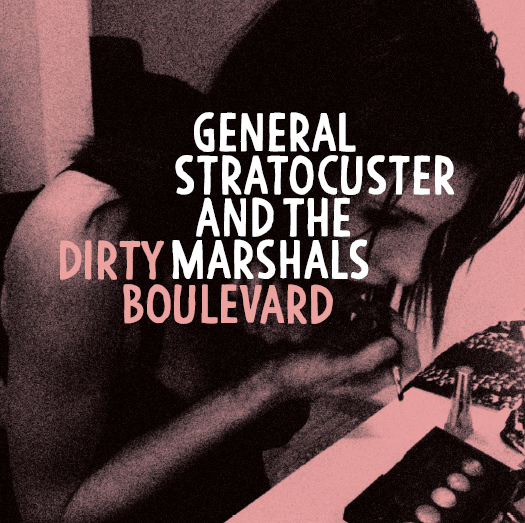 "Dirty Boulevard" è il titolo del nuovo lavoro dei General Stratocuster & The Marshals, il primo per l'etichetta Black Candy.
Si tratta del terzo album del combo toscano: un altro viaggio alla riscoperta del Classic-rock più genuino, un'altra manciata di canzoni senza tempo suonate con grande passione e raffinato talento da quella che qualcuno ha definito "la migliore roots-rock band in circolazione" (Buscadero)
"Non replichiamo gli anni '70, veniamo da lì. Suoniamo le nostre canzoni, a modo nostro".
La band nasce a Firenze nel 2010, ma i compontenti sono volti già noti alla scena musicale: Jack Meille(voce) come frontman dei riformatisi Tygers Of Pan Tang di Newcastle; Richard Ursillo(basso) come colonna del prog-rock italiano 70's con i Sensation Fix, gli Sheriff e i Campo di Marte; Fabio Fabbri(chitarra) come session-man e autore negli anni 90'; mentre alla batteria e tastiere troviamo Nuto e Federico Pacini della Bandabardò.
Due album già all'attivo, il primo, omonimo, pubblicato nel 2011, e il secondo "Double Trouble", uscito nel 2013 su Red Cat Records/Audioglobe.
www.generalstratocuster.com
www.facebook.com/GeneralStratocusterandtheMarshals